Photography Gear
Details

Written by

Andrew Townsend

Category: Core Content
Hits: 1202
I somehow knew that I would at some point get into photography in some way and even as a youngster found the still camera an interesting means of capturing a moment.  I did experiment with various film cameras early on but I never really took it much further than a few simple snaps of churches and the odd horse. I can't even claim to have made the transition from film to digital as it was only really when digital took over did I take the plunge in a serious way. I can't recall why I decided on Canon but they seemed to fit the profile at the time and perhaps their point and shoot offerings were receiving the best reviews.
Anyway, I eventually purchased the Canon Powershot G5 which seemed to be a good starting point with the feature set to learn more about the creative techniques of photography. I think I had this for about two years and used it quite extensively during that period, in particular during our 5 week honeymoon to Canada, Australia and Thailand. I still look at many of those pictures today and realise what a great camera it was. I subsequently upgraded to the G6 when it came out and again thoroughly enjoyed using it.
It was at this point that dSLRs were starting to become available at more attainable prices for the keen amateur. I was also getting a little frustrated with the speed of the point and shoot cameras both in terms of operation and focussing and realised that an SLR would be the way to go. Then came the Canon 350D and things changed greatly. This was also a sort of point of commitment really as I also realised that buying a dSLR was not just about buying a camera but also buying into lens maker. Having started with the cheap kit lens supplied with the 350D, I soon added the Canon EF 70-200mm f/2.8L USM which is still probably my favourite lens today. This was only the tip of the equipment iceberg!  The rest is history...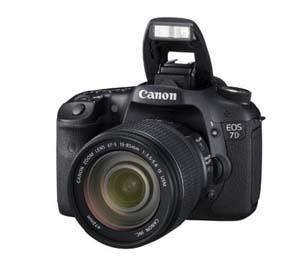 Cameras:
Canon EOS 7D
Canon EOS 30D
Lenses:
Canon EF 17-40mm f/4.0L USM
Canon EF 50mm f/1.8 II
Canon EF 70-200mm f/2.8L USM
Canon EF 400mm f/5.6L USM
Canon EF-S 15-85mm f/3.5-5.6 IS USM
Canon Extender EF 1.4x II
Kenko DG Auto Extension Tube Set
Software:
Phase One Capture One Pro 6
Adobe Photoshop CS5 64bit
DPP (Digital Photo Professional) bundled with most Canon cameras.
Accessories
Lowero Vertex 100 AW - Camera Backpack
Lowepro Toploader Pro 75 - Camera Case
Lowepro Toploader 70 - Camera Case
Manfrotto 190X Pro - Tripod
Manfrotto Monopod
Manfrotto Ball Head
Manfrotto Tilt Head